The Shoulder
One of the most common complaints in our clinic is shoulder pain. This is because we use our arms all day everyday for a wide range of different activities from lifting to throwing, from driving to picking up our children, and over time unfortunately our shoulders do suffer from wear and tear.
The shoulder is a cartilage covered ball and socket joint, that is surrounded by a complex series of ligaments and muscles, to support this unstable commonly overworked joint. Any of these structures can become injured or pain provoking, from an acute injury, for example a rugby tackle or bench press, or from repetitive strain or overuse with many sports or overhead work activities. This can start a cascade of inflammatory events, resulting in pain, weakness, loss of range of motion, and muscle spasm, overall limiting your ability to function with normal activities of daily living.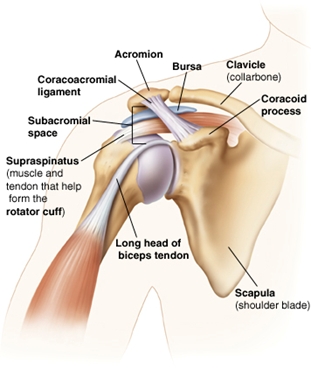 How Physio mechanics can help
If left untreated minor shoulder injuries can cause long term complications. Physio mechanics can help. On your first visit we will perform a thorough initial assessment allowing us to confirm your diagnosis and answer any questions you have. From there we will devise an individualised short term treatment plan to relieve your current symptoms, and a long term plan to prevent future reoccurrences. Common shoulder physio treatments include massage, trigger point release, shoulder joint mobilisations, tendon frictioning, postural/muscle balancing education, K taping, and stretching and strengthening exercises. If you are suffering from any shoulder aches or pains ring today and arrange an appointment with one of our expert staff.
Book an appointment today
and experience first hand why
we are so different from any
other physiotherapy clinic.