The Ankle/Foot:
Have your arches collapsed? Do you get tired achy feet after standing for a full day? Do your ankles feel weak? We can help with all of these complaints. Our entire body weight is held up by the foot and ankle complex. We need all 52 of the bones in this complex to be supported and in alignment with the 5000 steps we take in a day, to prevent pain, instability or injury not just at the foot, but the knee and lower back also.
The ankle joint is the connection between the tibia or shin bone above and the talus below. It sits between the two bony prominences on the inside of your ankle, the tibia, and the outside of your ankle, a long thin bone called the fibula. Crossing over this ankle joint, connecting the lower limb to the foot, is a complex series of medial and lateral ligaments, and tendons from the lower leg which add stability to allow you to run on uneven ground, jump and change direction quickly.
Ankle or a foot injury can occur however from an acute injury, for example twisting your ankle suddenly off a curb, or landing off balance, or can be of more gradual onset, for example excessive running with poor foot biomechanics causing plantar fascia or tendonitis, or a from a failure to rehabilitate a previous injury meaning a one off ankle sprain will lead to chronic reccurent ankle instability where you now roll your ankles easily. Whatever the injury, it usually results in ankle or foot pain, instability, loss of range of motion, joint stiffness, overall limiting your ability to stand, walk or run.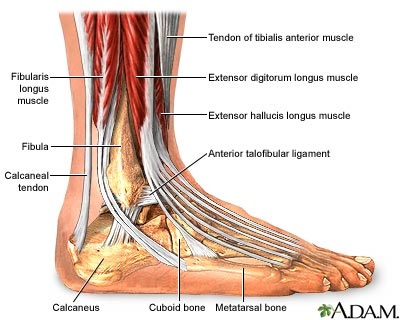 How Physio mechanics can help:
If left untreated minor ankle injuries can cause long term complications. Physio mechanics can help. On your first visit we will perform a thorough initial assessment allowing us to confirm your diagnosis and answer any questions you have. From there we will devise an individualised short term treatment plan to relieve your current symptoms, and a long term plan to prevent future reoccurrences. Common ankle physio treatments include massage, ankle and foot joint mobilisations, orthotic therapy, taping, and stretching and strengthening exercises. If you are suffering from any ankle aches or pains ring today and arrange an appointment with one of our expert staff.
Book an appointment today
and experience first hand why
we are so different from any
other physiotherapy clinic.